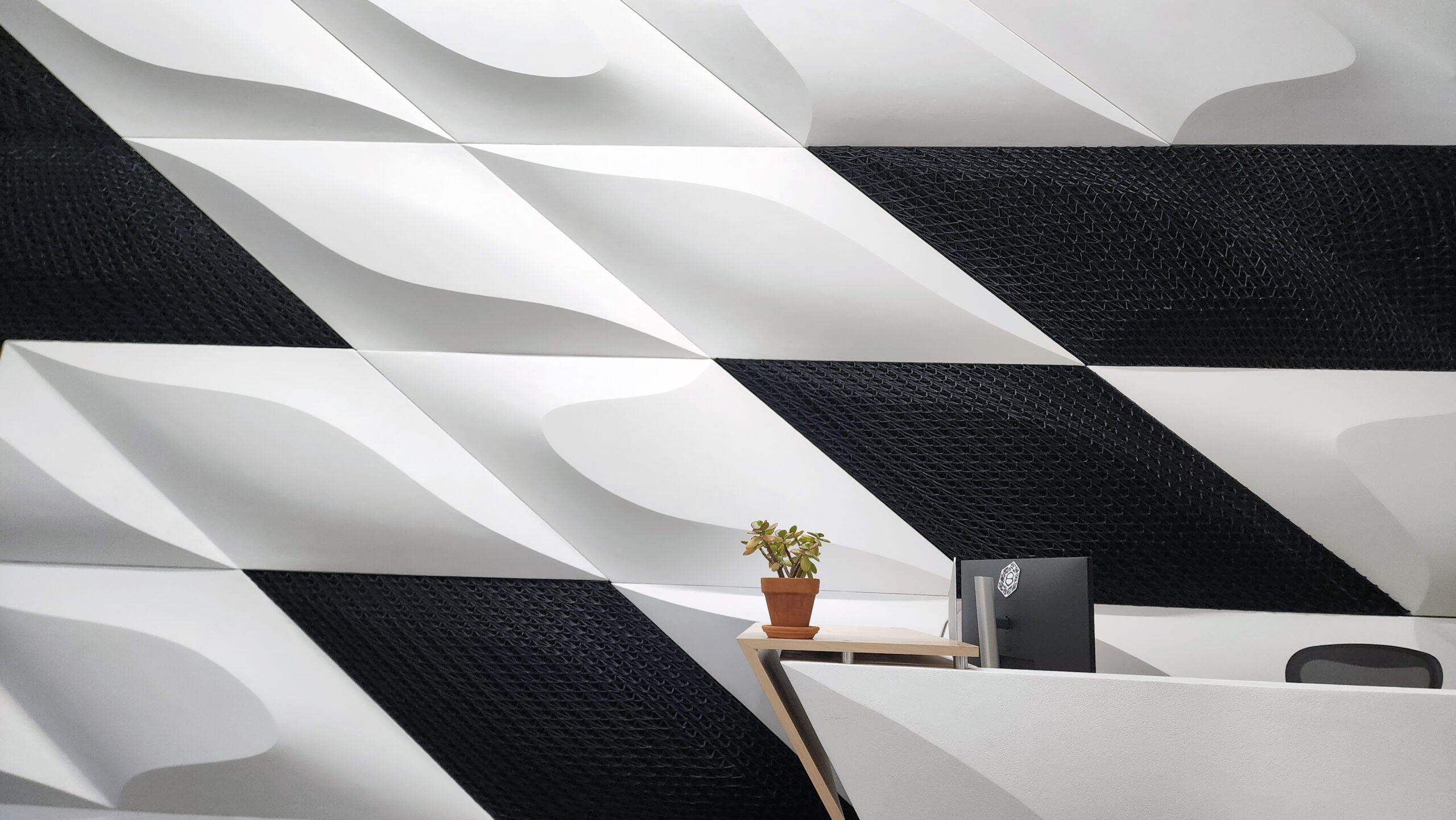 Designers and building owners want interior spaces to be innovative, fresh, and different from the typical spaces that exist in nearly every other building in the world. Our C-Fab® technology enables you to enhance a space with custom wall panels finished in a suite of beautiful textures and colors. These modular panels install with ease and are perfect for new builds or retrofits of existing space.
Custom three-dimensional shapes for your interior walls
Visually impactful large format and tileable panels
Customizable or choose from our growing design library
Backed by an Environmental Product Declaration
Positively impact interior acoustics with thoughtful articulation
Select from a wide range of color and finish options
Class A fire rated finish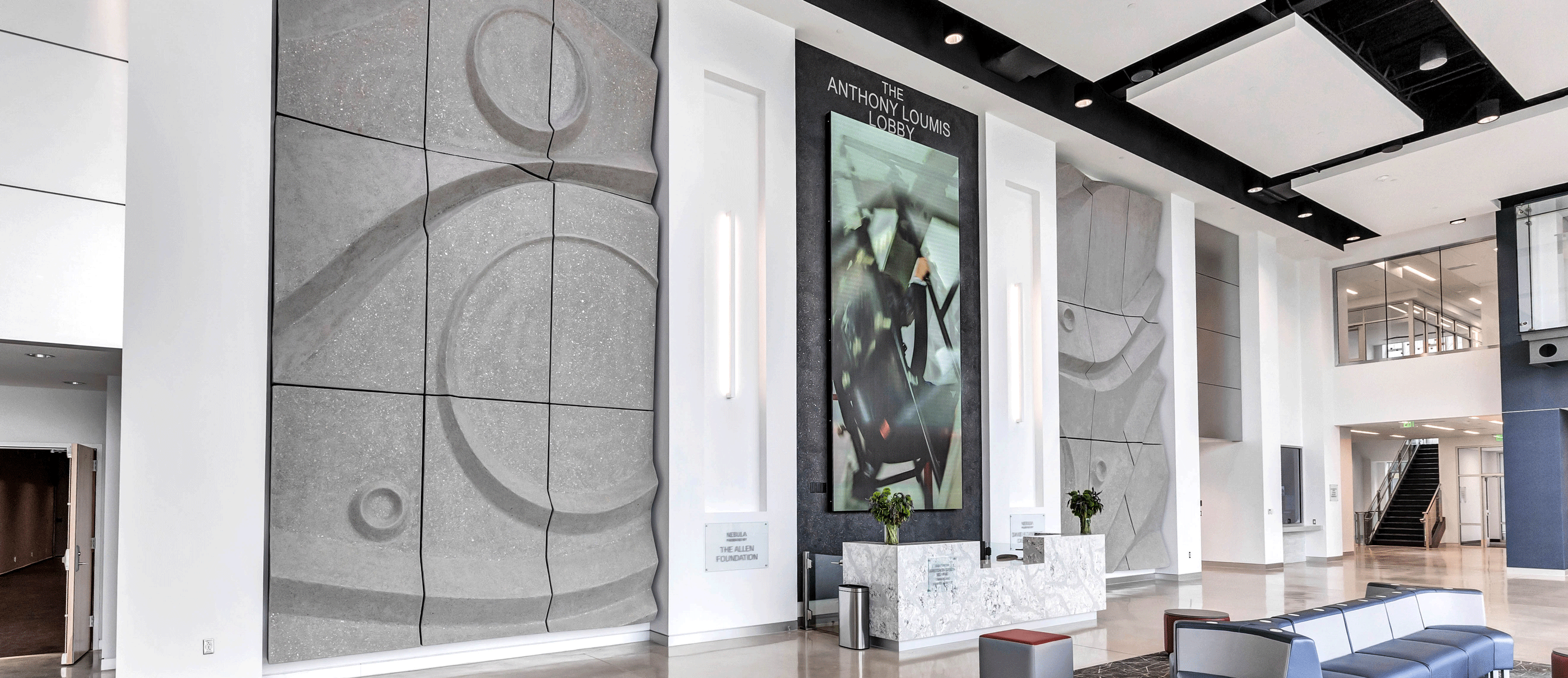 BranchClad™ panels are simple to design, easy to transport and handle, and straight-forward to install. Panels can be produced in a broad range of sizes depending on the needs of your project.
MAXIMUM PANEL SIZE: 48″ x 96″ x 10″ *Vertical or horizontal orientation
MINIMUM PANEL SIZE: 24″ x 24″ x 4″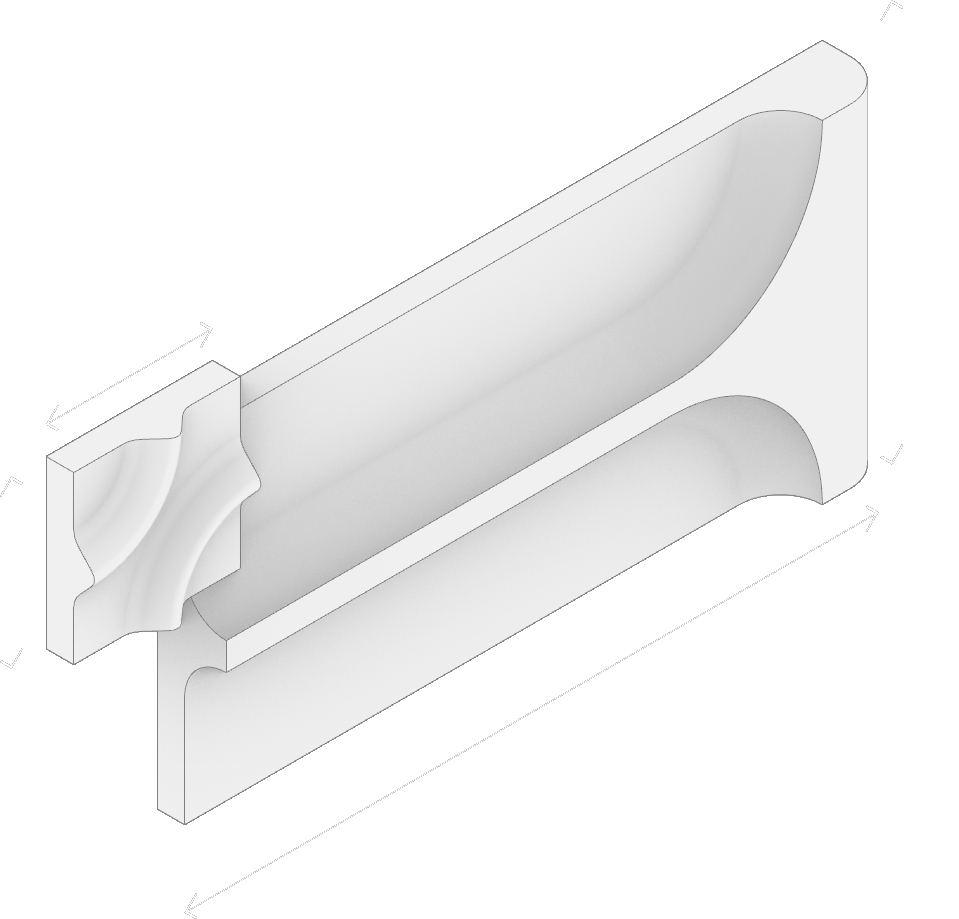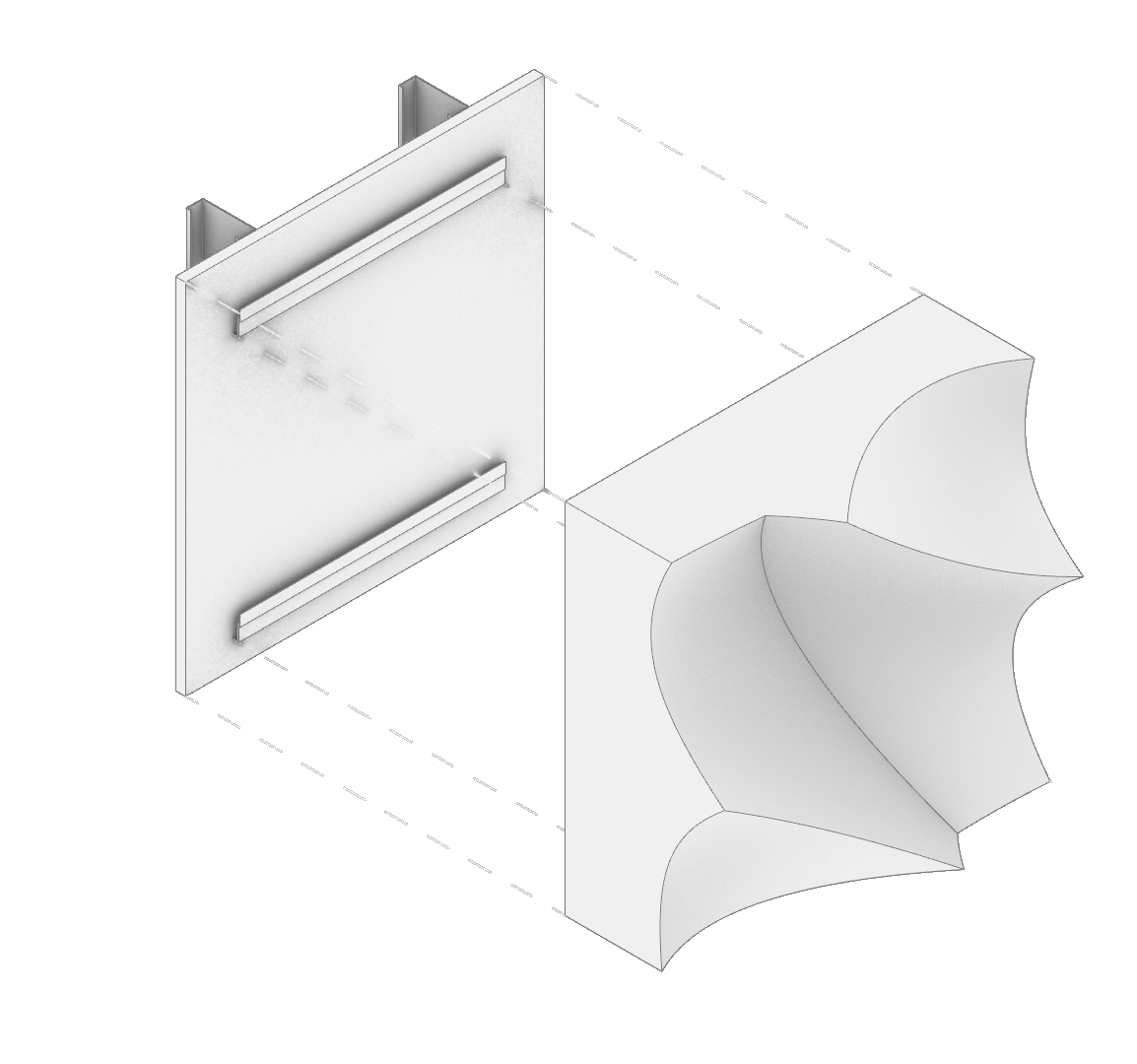 Our large-format panels make quick work of the installation process. They attach to vertical surfaces with a simple cleat system that requires no special equipment. Shadow gaps or open joints are possible in running bond, standing seam, and other patterns adding further design expression.
Learn More

Layering textured finish on form is another way BranchClad™ Interiors offers next level design freedom. Choose from our versatile standard textures or customize your own. From smooth plaster to softly stippled, you have control to design a stunning look for your space. Textured finishes are all tested formulations of high-quality materials that transcend time.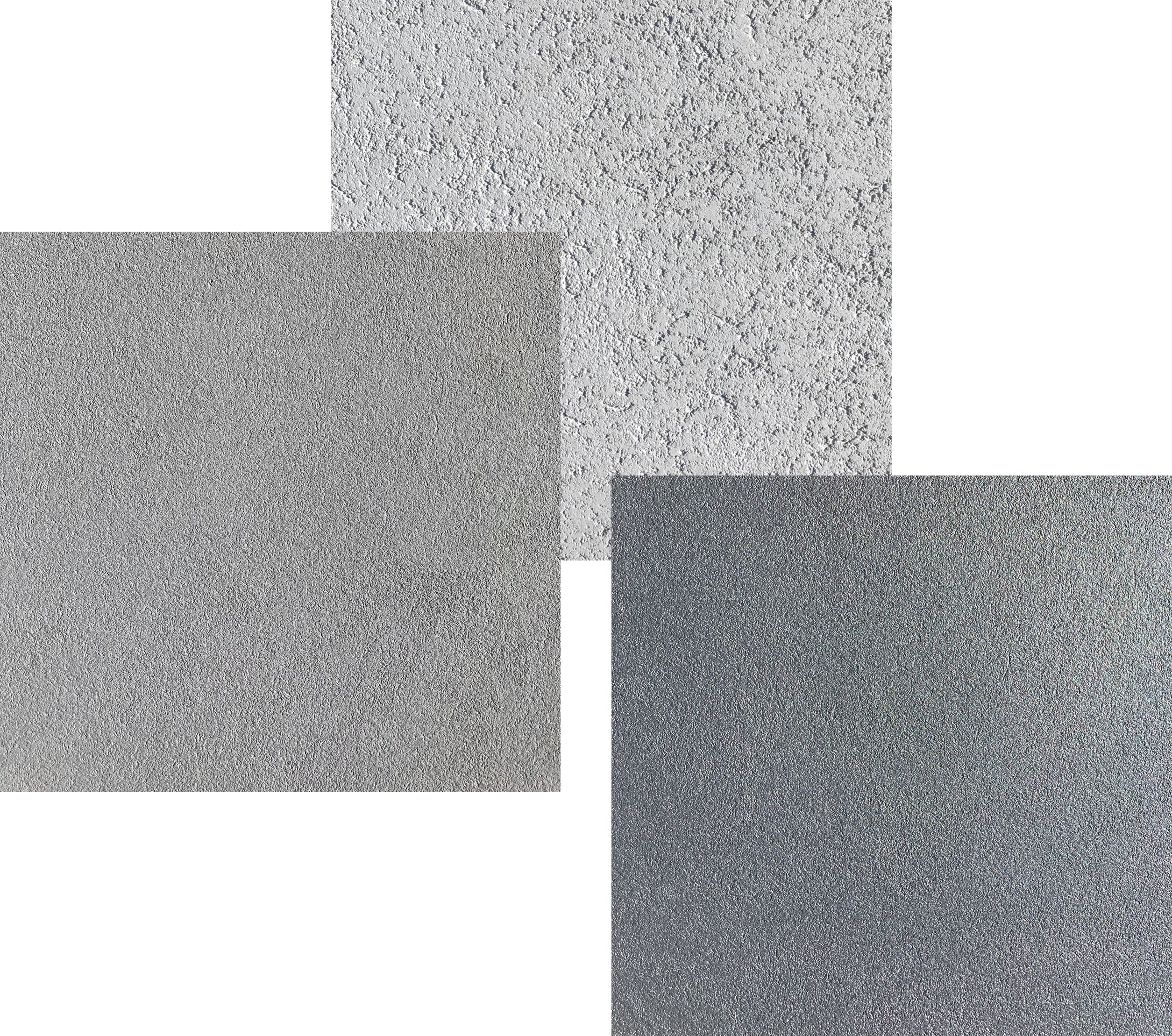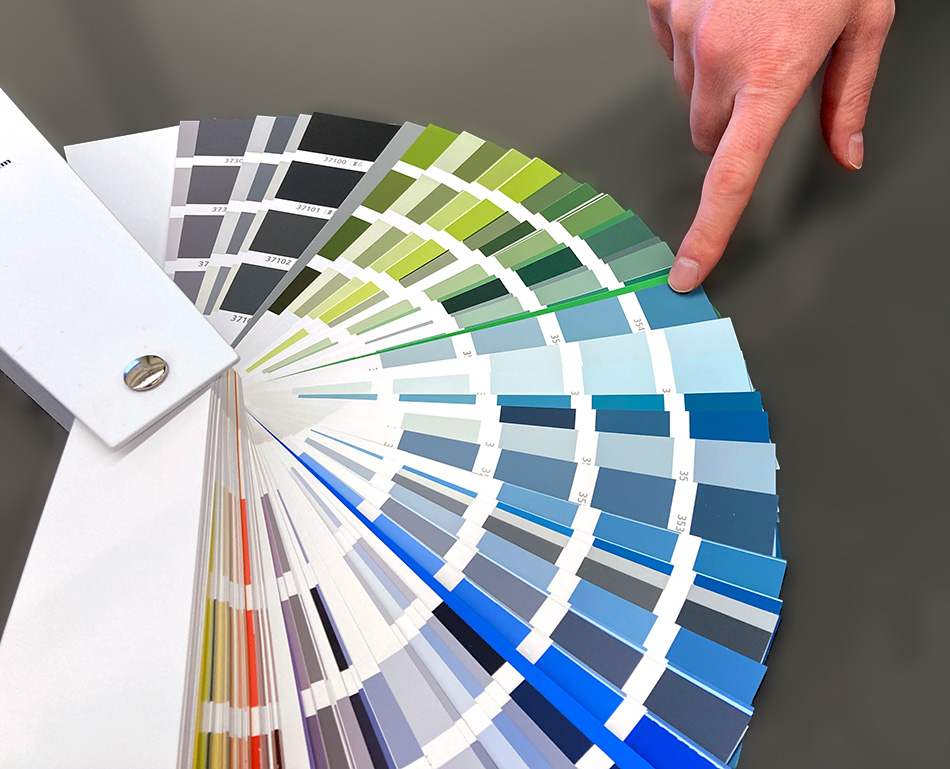 Develop your color pallet with our infinite selection of hues and tones. Choose from our standard colors or customize your own with our laboratory based color matching system. Colors can be integrally tinted or painted in the field. Bring your own creative expression through the coalescence of form, texture and color offered by Branch's technology.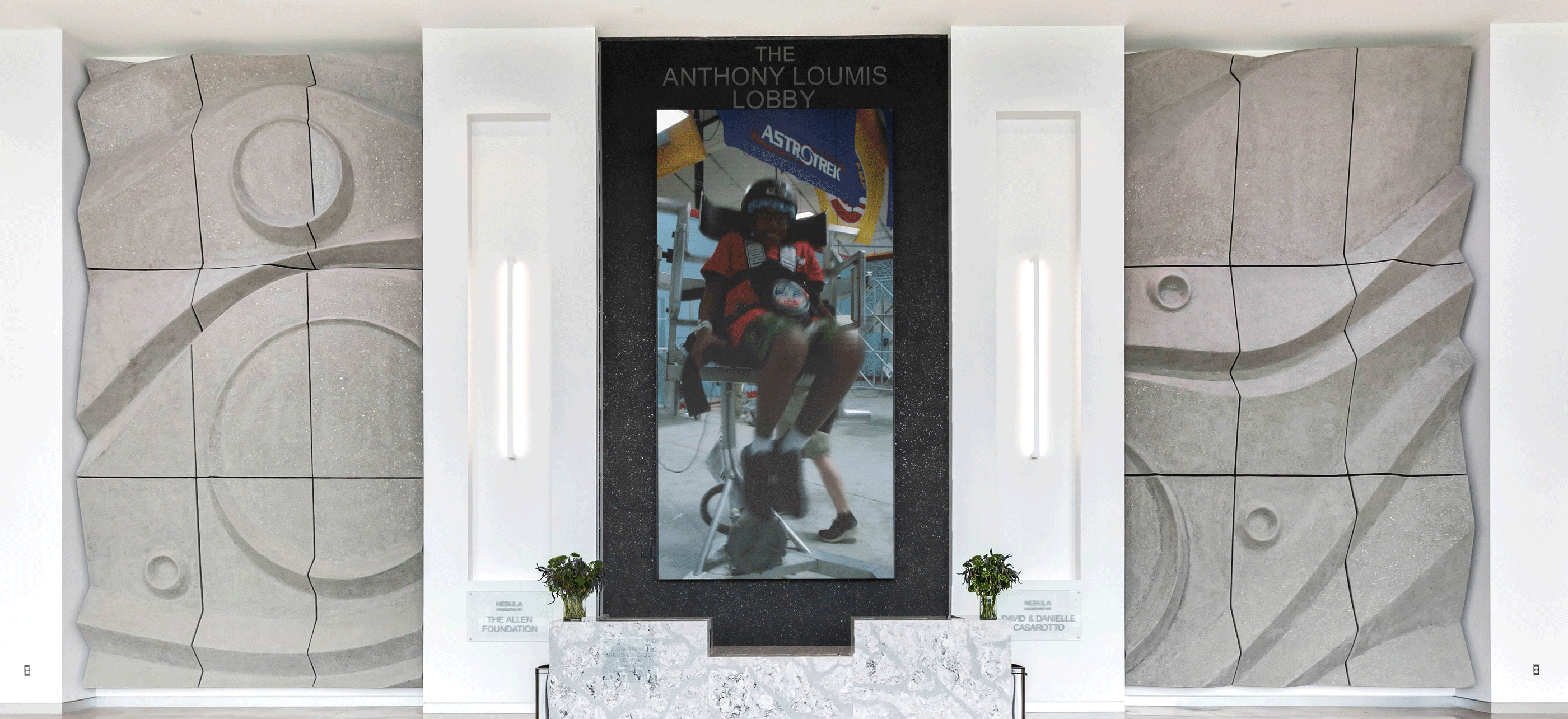 We would love to speak with you about your project.  Whether it's to brainstorm ideas or provide product specifications, let us know how we can help.